You've probably enjoyed a Kit Kat at some point, and you may have looked at the inside where there are wafers separated by more chocolate.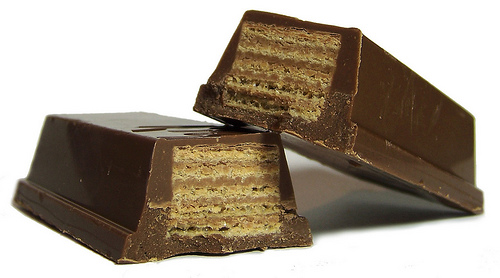 What is actually between the wafers of a Kit Kat?
The first new player to comment on the website with the correct answer wins a free drink at their next iQ Trivia show.