Kabbadi is a sport originating in India in which teams take turns sending a player into the opposing team's half to tag as many of them as possible and return safely, all on one breath of air.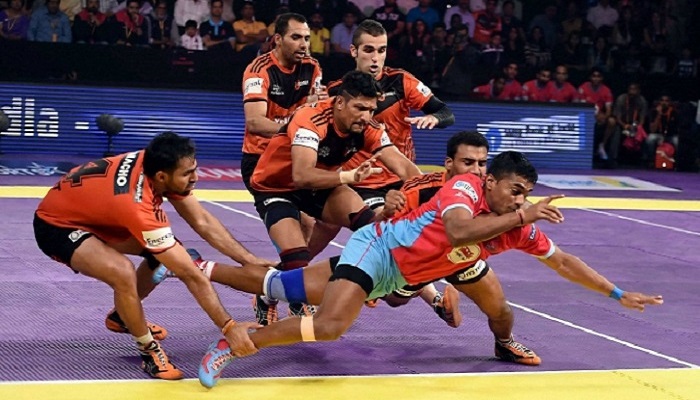 How do players prove that they haven't taken a second breath?
The first new player to comment on the website with the correct answer wins a free drink at their next iQ Trivia show.