If the Millennium Falcon were travelling at 99% of the speed of light and crashed into a planet the size of Earth, how big would the crater be?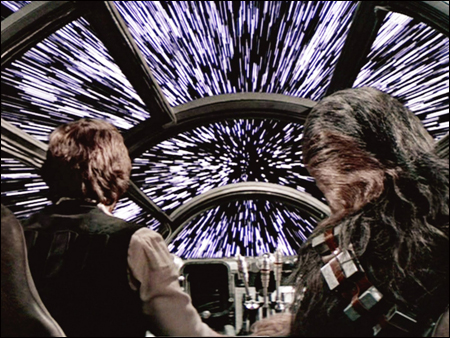 1km across, 10km across, 100km across, or would it blow a hole right through the crust and into the mantle?
The first new player to comment on the website with the correct answer wins a free drink at their next iQ Trivia show.