Here are three houses and electricity, gas, and water plants.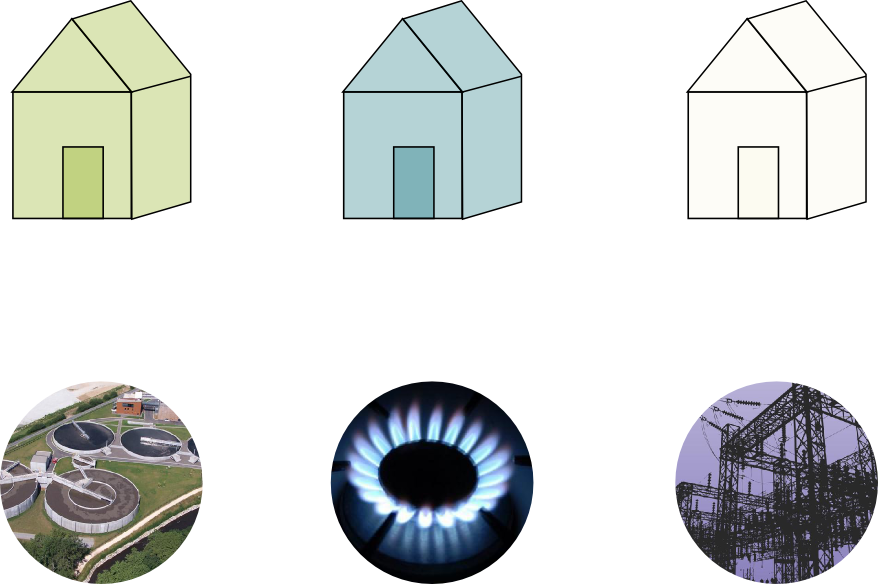 Is it possible to link each house up to each utility on a flat surface, without crossing any of the lines or cutting through any of the houses.
The first new player to comment on the website with the correct answer wins a free drink at their next iQ Trivia show.