Davey J, is ready to cast off and set sail with you on the Seven Seas of Knowledge. A radio host, film-maker, performer, sports-star, rock-god and general bon vivant, Davey J will have you scratching your heads, begging for clues and smacking your head and saying "of course" when you hear the answer.
So welcome aboard for a journey of trivial discovery and high seas adventure.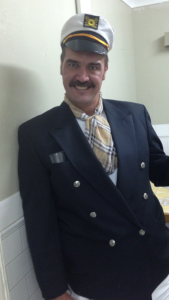 When he's not hosting trivia, Davey is also the host of The Big Gee Up on 2XX (98.3FM) on Saturday mornings.
Also, sometimes he dances to the music questions.