This week we're going to be thinking about pizza.
Specifically, your team names are going to replace one word in a film title with the word "pizza".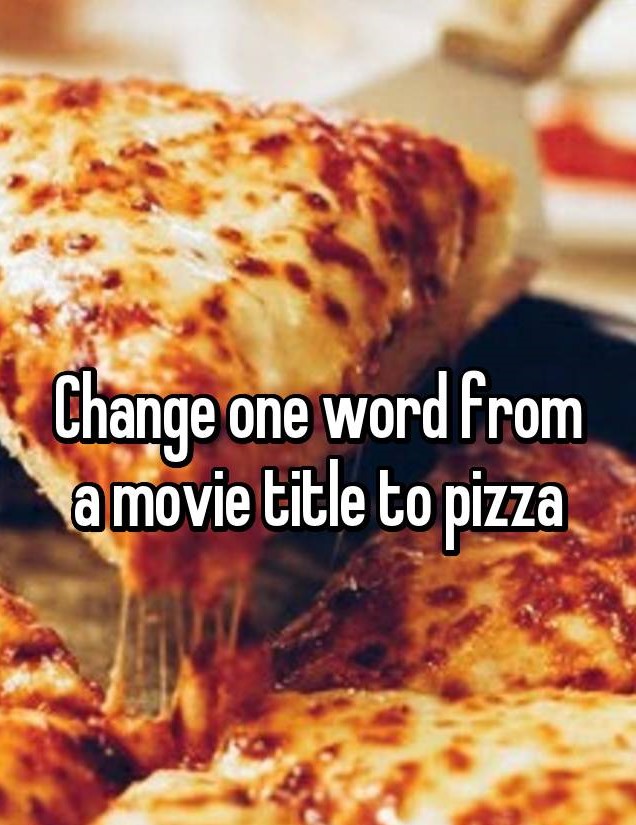 He's Just Not That Into Pizza
Pizza at Tiffany's
500 Days of Pizza
My Big Far Greek Pizza
Pizza of the Caribbean
Pizza Pan
Zack and Miri Make a Pizza
Bill & Ted's Excellent Pizza
Any pizza based films will get a bonus point.
Have an interesting week.