Here's what you may have missed this week at iQ Trivia.
WINNERS
If you won this week, here's evidence just in case anyone doesn't believe you.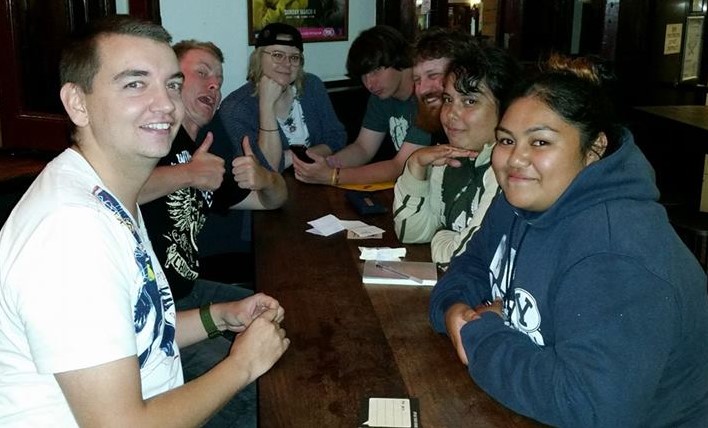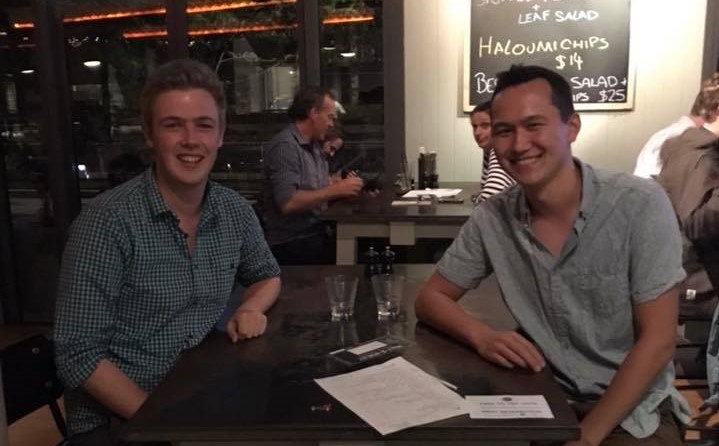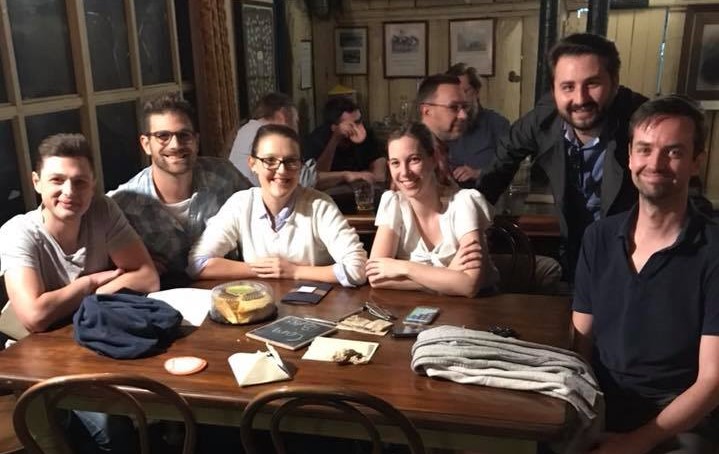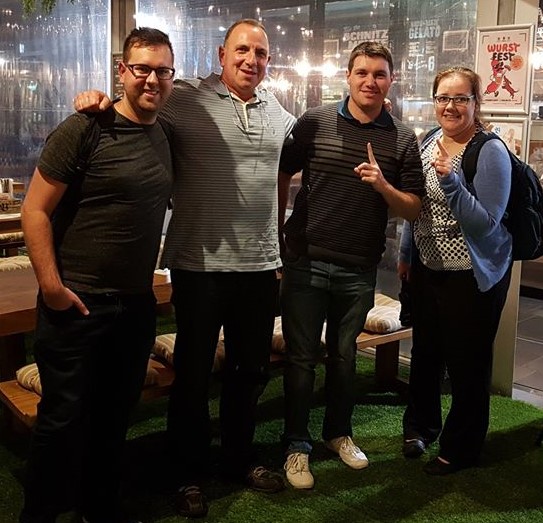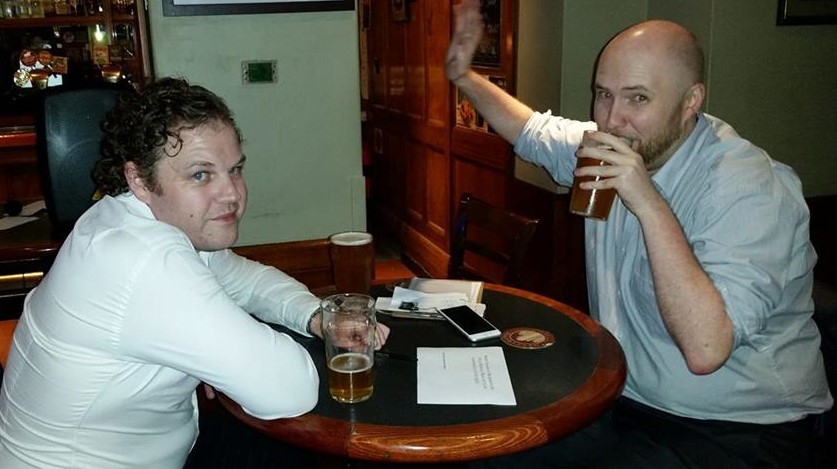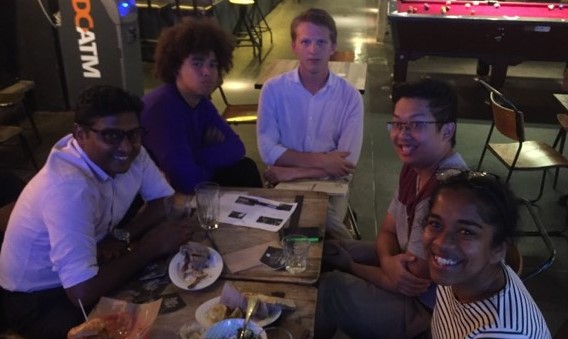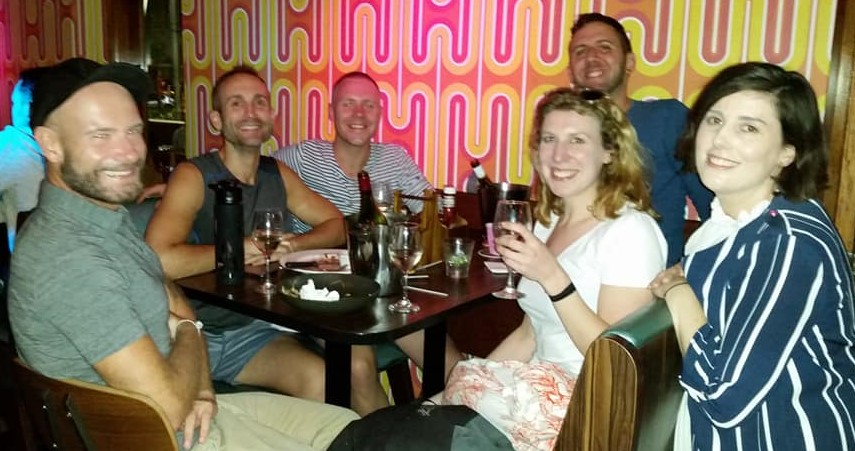 JACKPOTS
These two came in last place in the quiz, but knew enough (or guessed well enough) on Indian food to win other people's money in the jackpot.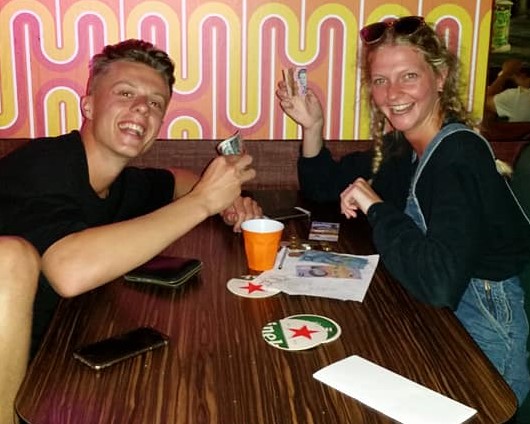 TEAM NAMES
There were plenty of warnings you thought shouldn't be necessary
Hot Lava. No Swimming.
Don't iron while wearing shirt
Please do not drink toilet water
This beef is not vegan friendly
Don't aim fireworks at people
Tuna may contain fish
Don't eat packing peanuts
Lady boys may contain traces of dick
Drag Queens may contain nuts
Objects may be smaller than they appear online
Excessive consumption of water or alcohol may lead to drowning
Pavlova may contain eggs
Don't eat your answer sheet
Employees must wash hands
Viagra: Not for use by children
Nurofen for Children: Keep out of reach of children
When a jar of peanuts says "may contain nuts"
Suppository not to be taken orally
TRIVIART
Claustrophobic E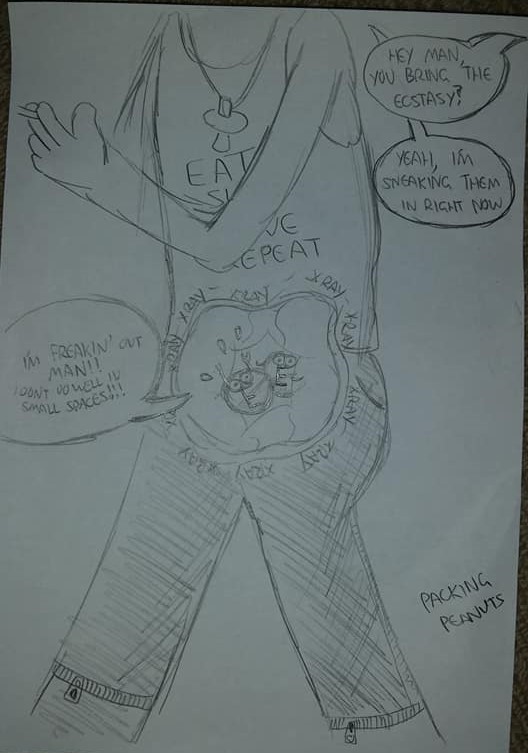 Equinine Frog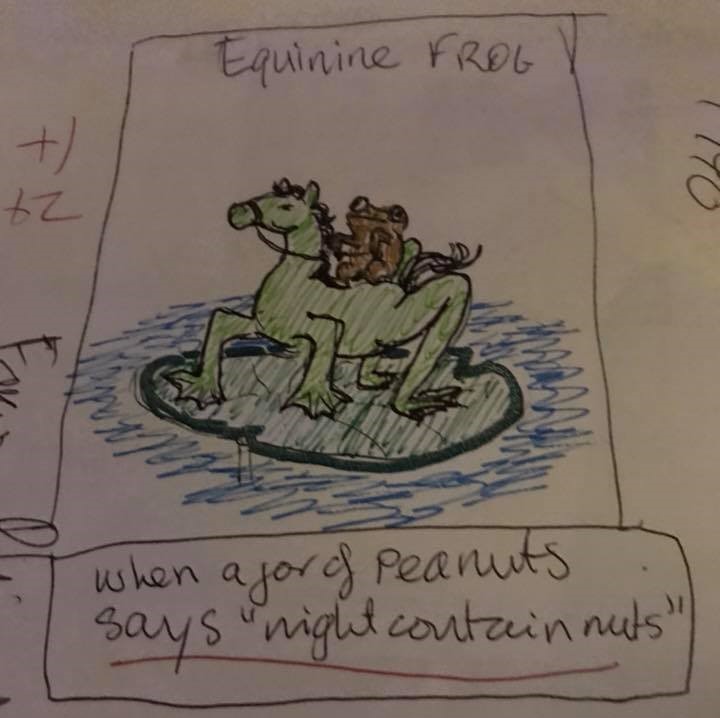 Squiggly Horse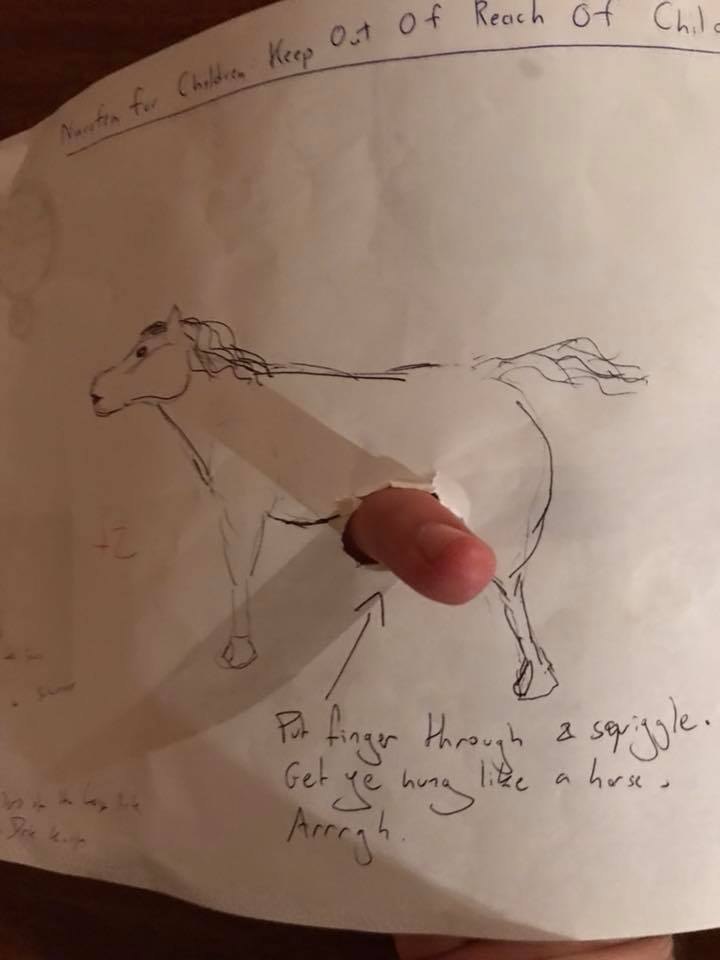 Necrophiliac Carrots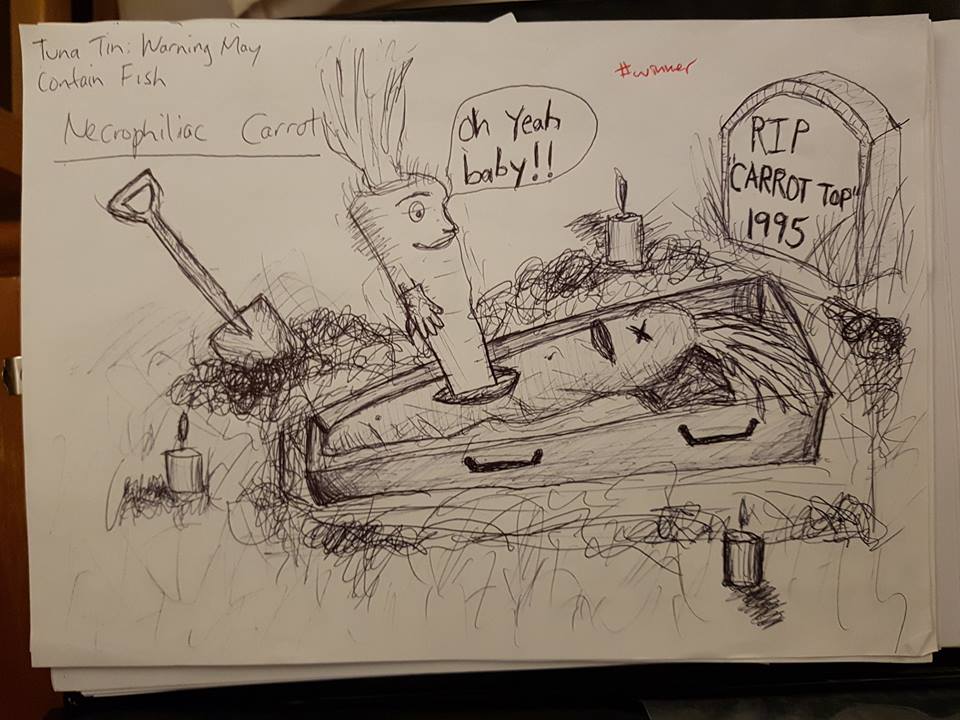 Brown Marilyn Monroe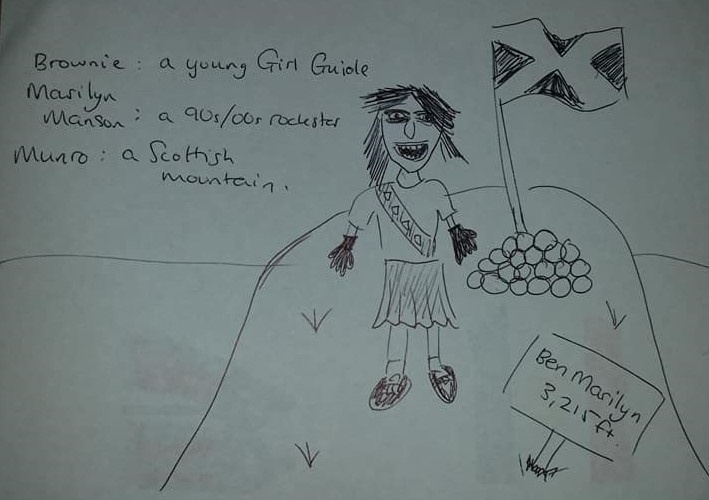 Underwhelming Shit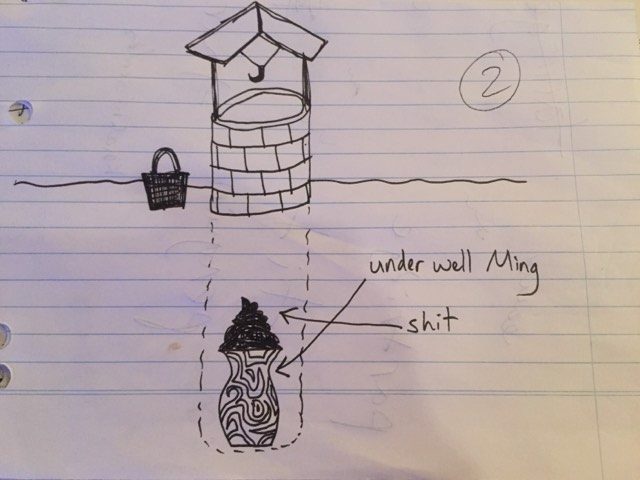 Confused Manchester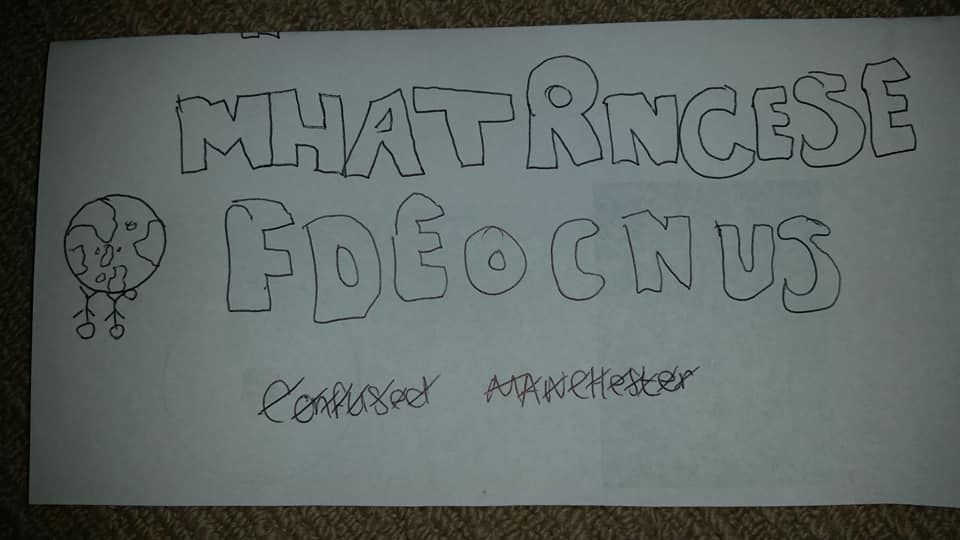 INTERESTING MOMENTS
We overheard one player say "well I've got one question right, and I'm going to coast on that for the rest of the night." EXACTLY the correct reaction two questions in.
A team of drunk English tourists came in last place, but not before earning themselves a bonus point for singing John Denver's "Take Me Home Country Roads."
When asked for the new Deputy Prime Minister, one team responded with "definitely not Barnaby Joyce" which is technically correct."
Instead of bone spurs in his heel, one team guessed that Donald Trump was medically ruled of of the draft for Vietnam because his hands were too cartoonishly small to hold a gun.
Doctor Who actor Matt Smith was identified as "that Skynet guy from Terminator Genisys."
When asked for the author and book a literary quote came from, one team hedged their bets and said JK Rowling's The Art of War.
A visiting tourist from West Virginia recognised a number of towns and cities as being from his home state, told one of the teams that was playing, who dutifully donated their free beer to him.
And one British team was struggling with some of the Australian content on one of our quizzes, so instead of naming the four most recent Australian Prime Ministers with an H in their surname, we allowed them to give us the last four British Prime Ministers with an H in their name (and then proceeded to look up the answer ourselves.)
See you next week.