Here's what you may have missed this week at iQ Trivia.
WINNERS
If you won this week, here's evidence just in case anyone doesn't believe you.
The not so curious case of Benjamin Button – Baby grows up, leads an average, boring life, and dies of old age.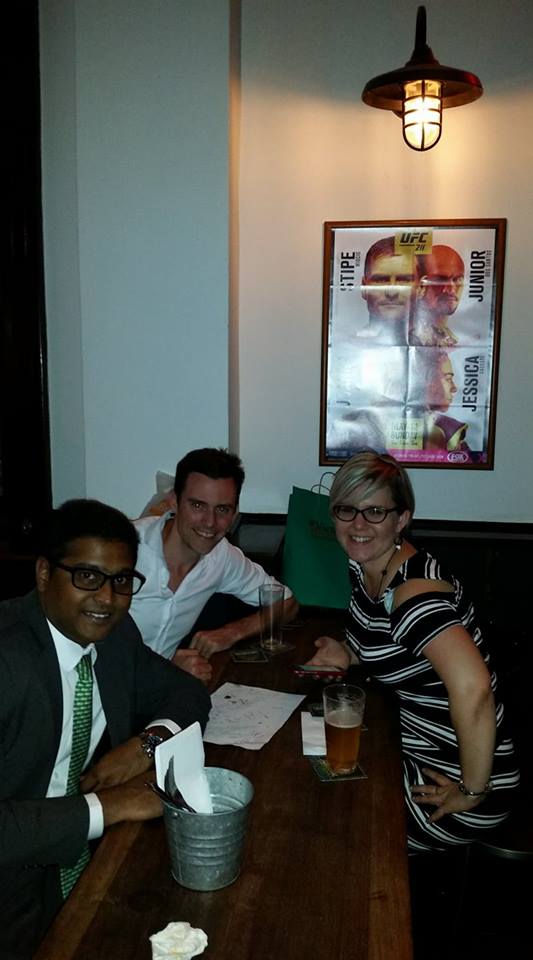 Harry Potter: Wizard gets told he's not a wizard and gets shoved into a cupboard.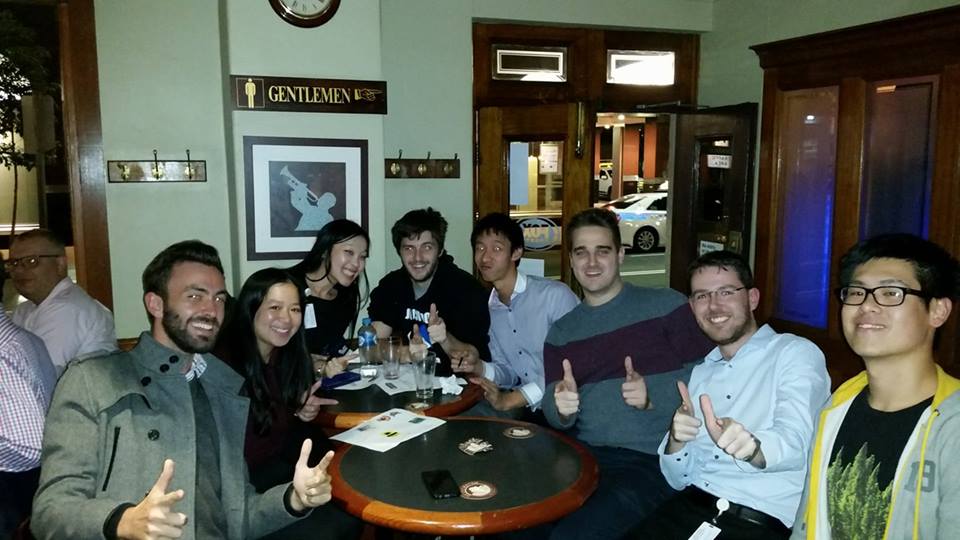 Losing Nemo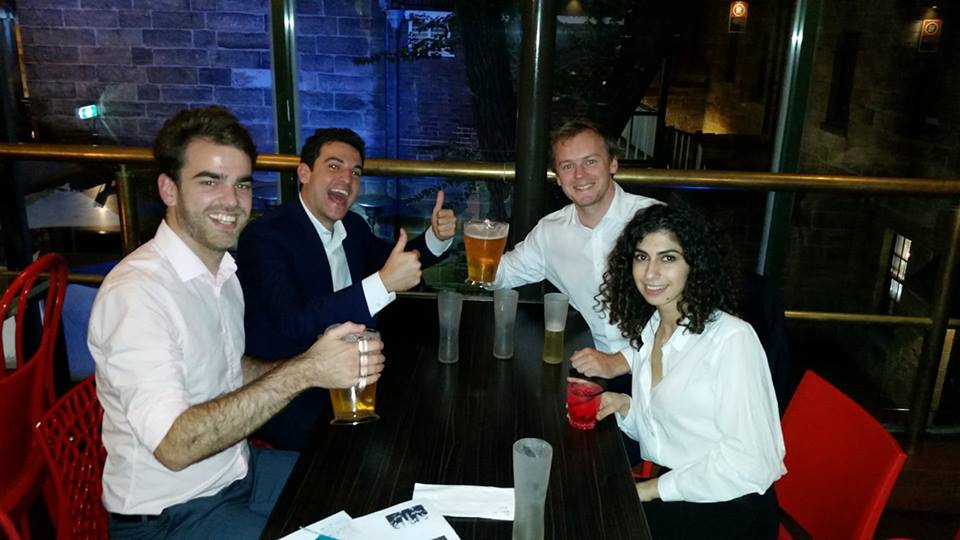 TEAM NAMES
We had plenty of movies in reverse this week.
The Blind Side: A woman becomes annoyed with her adopted son's inept football playing and abandons him on the side of the road.
Alice in Wonderland: A girl comes down off a wicked acid trip.
It: Sewage clown revives children.
The Jungle Book: Pedo Bear steals boy from village and leaves him to the wolves.
Legally Blonde: A successful lawyer becomes a bimbo.
Finding Nemo: A dad ditches his son and loses friends along the way.
Memento: Same movie.
Weekend at Bernie's: Guys leave a beach party, go back to work, and their boss comes back to life.
Beauty and the Beast: Lady marries rich hunk, he lets himself go.
Benjamin Button: A baby is born, grows old, and dies in a vagina.
Grease: Slutty Aussie chick becomes girl next door.
Die Hard: German architects rebuild Japanese office tower and send John McClane on a plane trip tearing his family apart.
TRIVIART
Dirty Clown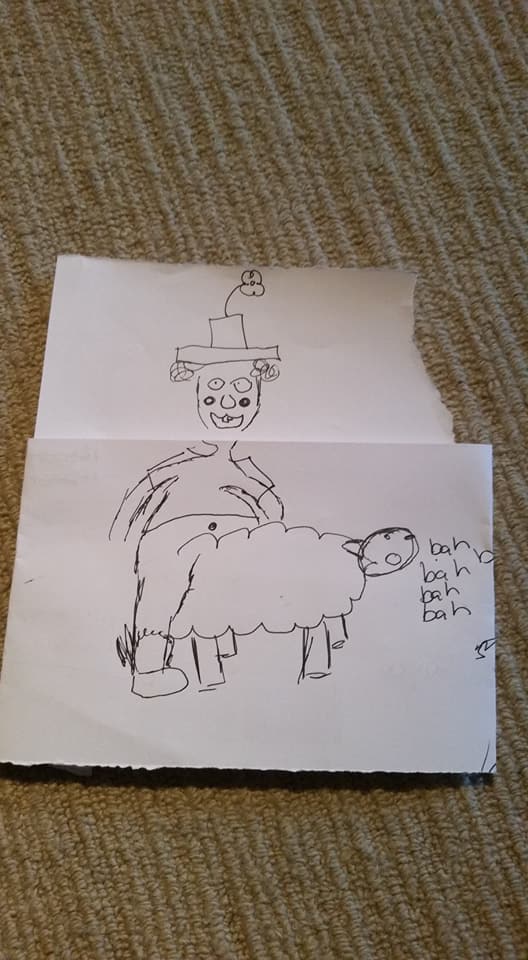 German German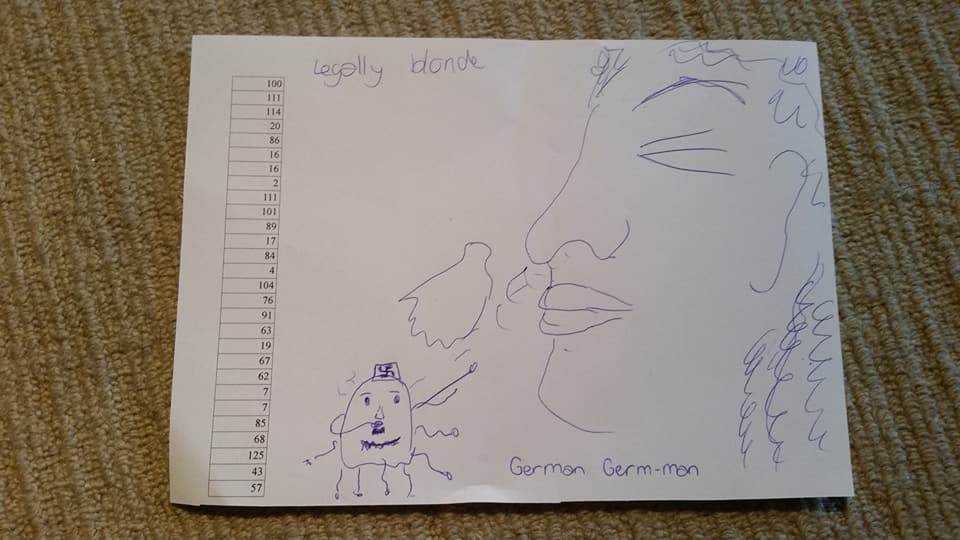 Funky Chef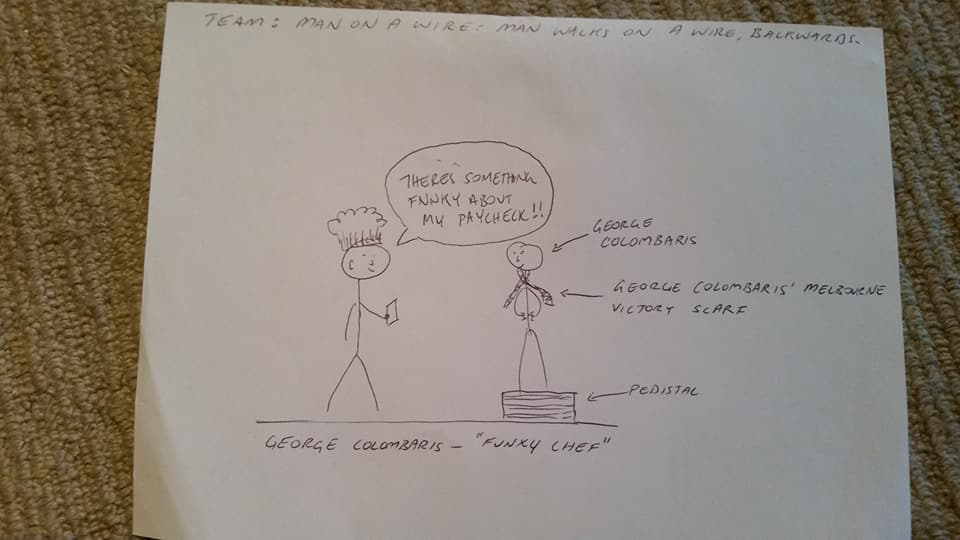 Insomniac Gnome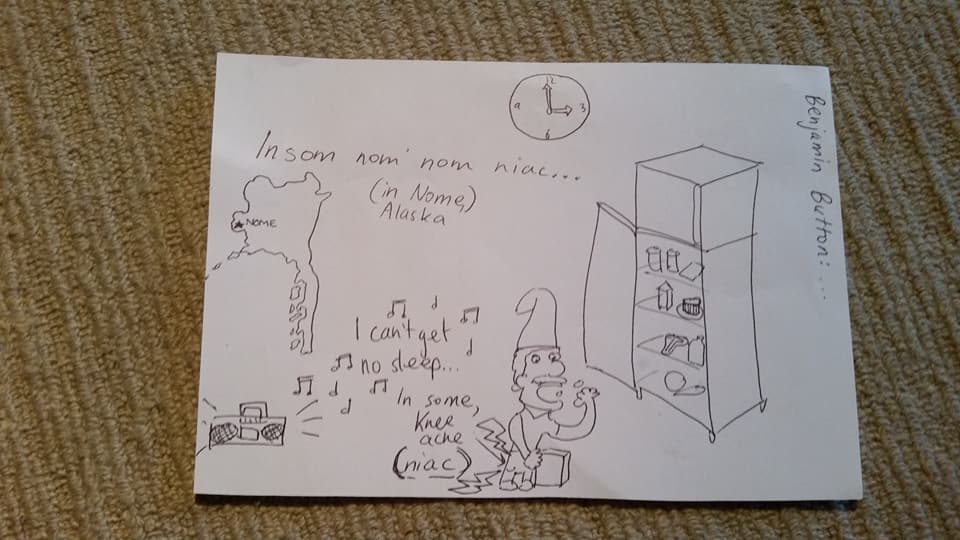 INTERESTING ANSWERS
Beginning with the letter O and with six letters, "Orange" is a suburb of Sydney.
Jack Dawson recovered from the sinking of the Titanic to take the place of John F. Kennedy on PT 109 in WWII.
The team who answered "a failed person from the Apprentice" rather than saying "Donald Trump."
HALL OF SHAME MOMENTS
The very blonde woman who accidentally gave a Hitler salute when answering a lightning round question.
The Maltese woman who got a question on Malta wrong.
See you next week for more iQ Trivia.