CORPORATE SHOWS
iQ Trivia can provide trivia for corporate events and create a fun and engaging atmosphere that will get your colleagues working together to crack our mix of interesting questions.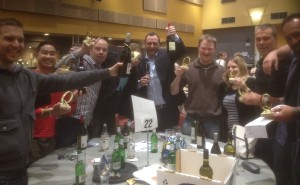 We can tailor a quiz to whatever length or style you require, and can customise the subject matter to suit your needs. Whether you want to host the night yourself or you want to bring in one of our professional trivia hosts, we can give you an event you won't soon forget.
Corporate packages start at $370 (plus GST) for a standard quiz with a host and go up for events with higher attendance or that require tailored content.
FUNDRAISERS
iQ Trivia has also done fundraising shows for various charities. We know how to get extra donations flowing in throughout the show and can provide a quiz that donors will enjoy. Many charities have enjoyed having a quiz with questions oriented towards what they do.
We've hosted shows that have brought in up to 400 players and raised in excess of $10,000 for good causes, and we've done it all using our popular mix of interesting questions.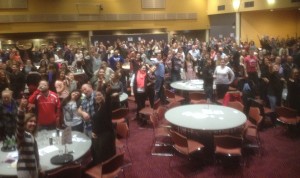 Contact Bill on 0425 299850 or [email protected] for more information.