This is Fraser Barrett, Charles Reynolds, and Oliver Smith.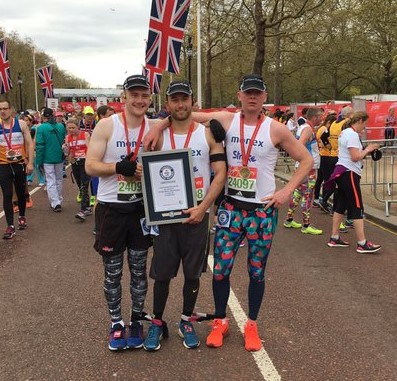 They hold the world record for the fastest four-legged marathon.
To the nearest hour, what was their time?
The first new player to comment on the website with the correct answer wins a free drink at their next iQ Trivia show.