What does John Cusack do in all of the following films?
The Sure Thing, Say Anything, The Thin Red Line, Pushing Tin, America's Sweethearts, High Fidelity, and Being John Malkovich.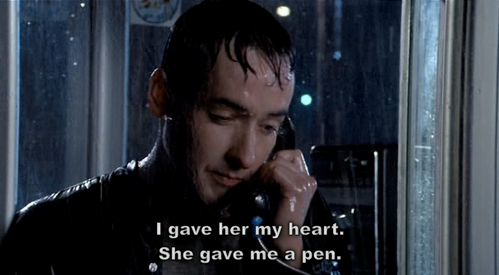 The first new player to comment on the website with the correct answer wins a free drink at their next iQ Trivia show.